We believe in true spa
Sanitas Per Aqua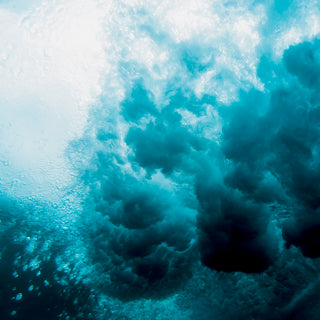 spa /spa:/ noun
Sanitas Per Aqua.
Health through mineral water
True Spa therapy starts with mineral water; a vital force of nature and the source of all life on earth. When we are in contact with mineral water, we awaken the part of ourselves that is elemental.
Our body responds in a remarkable way, actively absorbing and distributing the minerals it needs to restore our physical and mental health. This is the enduring appeal of Spa, and the reason that Spa has continued to play such a pivotal role in human culture through the centuries. Spa is in our biology.
FOR WELLBEING
The Sea Magik passion for true Spa [Sanitas Per Aqua] sits at the heart of everything we do. It's the inspiration behind every Sea Magik treatment experience and the reason we use highly concentrated mineral water as the base of all our skincare products.
We source the earth's finest and most potent natural mineral ingredients for maximum effect; delivering results you
can see and feel.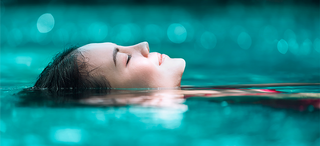 FOR HEALTHY SKIN
Mineral water has been used to treat skin since time immemorial. From man's first dip in the ocean… mineral water makes our skin feel good. It cleans and hydrates, treats soreness and irritation, accelerates the healing process and relieves aches and pains, easing tension through the whole body.
If we could, we'd bathe in the sea every day! When we can't… we can recreate the experience using pure Spa ingredients to deliver the same effects.
FOR HEALTHY MIND
The transformative powers of true Spa extend beyond skin. We seek sanctuary in Spa – whether that be outdoors, in health resorts or in our bathroom: we need a place to retreat from the daily grind and switch off.
At Sea Magik we believe that this has never been more important. Whether you experience our treatments at a Spa or at home, we want to share with you that liberating feeling of true Spa = Sanitas Per Aqua = health through mineral water.
Benefits of sea minerals
Our bodies need minerals
Humans are made from 70% mineral water. These minerals are essential for the hydration + health of your skin/hair.
Skin + hair health
Sea Magik products are packed with body-essential minerals that replenish + optimise skin/hair health.
An ancient spa remedy
Sea mineral bathing has been used around the world since ancient times, to keep our bodies in healthy balance.
Boost emotional well-being
The sea has the ability to heal the mind + body by boosting our feel-good hormones. We bring the therapeutic power of the sea to your bathroom, every day.
Blog posts
Say goodbye to overwhelming options and welcome a tailored collection of products designed to target your specific hair concerns. With our focus on harnessing the...
Discover the incredible benefits of seaweed, a powerhouse of natural ingredients for your skin and hair. Seaweed is packed with antioxidants, alginates, amino acids, vitamins,...