Meet the Team
Founder & MD
Kate Bunyan
Kate has been working in the family business most of her life – packing boxes in the distribution center and filling salt in the production room as a child to now; managing the business.
Kate is a qualified Beauty and Spa Therapist, has a degree in Marketing and is a qualified Yoga Teacher! Her ideal day involves self-care in the form of hot yoga, spending time with her family and being out in nature.
Strategic Business Manager 
Katie Jenkins 
Katie has over 20 years of experience in the beauty industry, starting out as a Spa Therapist in a health club. Her previous roles have involved training in the UK and internationally, as well as business management for 5-star spas across the UK, in retail and in travel spas and retail.
As Strategic Business manager Katie works across all channels of the business and is working on developing training and treatments.
Business Development Manager
Sophie Stapleton
Sophie travels up and down the UK visiting spas, salons and colleges to give business support and development.
The beauty industry is a huge passion of Sophie's, and this year marks her 23rd year as a beauty therapist!
Sophie lives in beautiful Norfolk, with her partner and two children. They all love traveling the world. 
Training Manager
Maxine Hatcher
Maxine manages treatment and product training, both online and offline, and is our resident 'Skincare Expert'.
She started out as a Spa Therapist over 16 years ago and has a passion for treatments and treatment development. Maxine loves that she gets to meet new and existing customers online and in person.
Her go-to products are the Perfect Purity Spot Treatment and Sea Magik Black Clay SOS Mud Mask, as they help keep her skin calm and clear.
Marketing Manager
Jade Holland
Jade is responsible for supporting our sales team to onboard new accounts and look after existing partners.
Communication is key to her role, when you receive a company update, from a new product launch to this month's promotion, it's likely to come from Jade.
Jade's favourite product? Our Magnesium Spa Flakes, soaking her way to happier, healthier skin.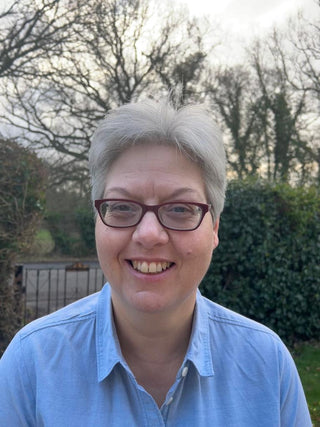 Accounts Manager
Vicky Menary
Vicky is your first point of contact when you have a payment enquiry.
She loves the natural cleansing properties of her go to product; the Sea Magik Black Mud Soap.
When not working with numbers, Vicky loves being in her garden, growing many different flowers.
NPD Manager 
Ananji van Wyk
As NPD manager, Ananji works cross-functionally across all teams, as well as managing and developing supplier relationships, and playing a key role in our product re-brand.
Ananji swears by the PRO-Ageing Radiance Mud Mask as part of her skincare routine.
Mentor
Becky Wilshee 
With over two decades in the beauty industry, Becky is our Business Growth and Sales Mentor.
A motivational and inspirational force, Becky has been part of the Sea Magik team for 10 years.
Mentor
Kathryn Bicknell 
Passionate about treatments and products, Kathryn has been a beauty therapist for 12 years, having started her career at Ragdale Hall.
Kathryn is here as our Knowledge Mentor,  empowering you to feel confident in Sea Magik products and treatments.
Mentor
Hayley Davies  
Hayley is not only a beauty therapist but also a yoga instructor.
She holds the position of Feel Good Mentor, blending her yoga philosophy and beauty experience to help you elevate your treatments, and ensure you're taking care of yourself.