Peaceful Seas Nurturing Face, Shoulder and Scalp Ritual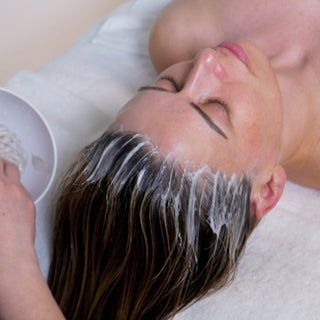 Description
A deeply relaxing and warming Indian head style experience with a melting neck and shoulder massage, a targeted pressure point facial massage sequence, lifting eye massage, and aromatherapy warm oil scalp massage. The ritual is finished with an application of warmed seaweed-based scalp mud, to deeply condition the scalp and soothe the senses. Excellent for tension held in the head and neck.
Treatment Time
Contra-Indications
fever, contagious diseases, blood clots, kidney conditions or liver conditions, cancer, inflammation, uncontrolled hypertension
Products & Equipment Required
Sea Magik Brand Bible
Download the new Sea Magik brand bible below, a one stop shop, so you can really get to grips with our brand and feel confident when speaking about Sea Magik to your clients.
Downloads
Downloadable PDF versions of our Signature Sequence and Treatment Protocols, so you can follow at your own pace.
Video Library
Follow our step by step guide below.